Larry Wingfield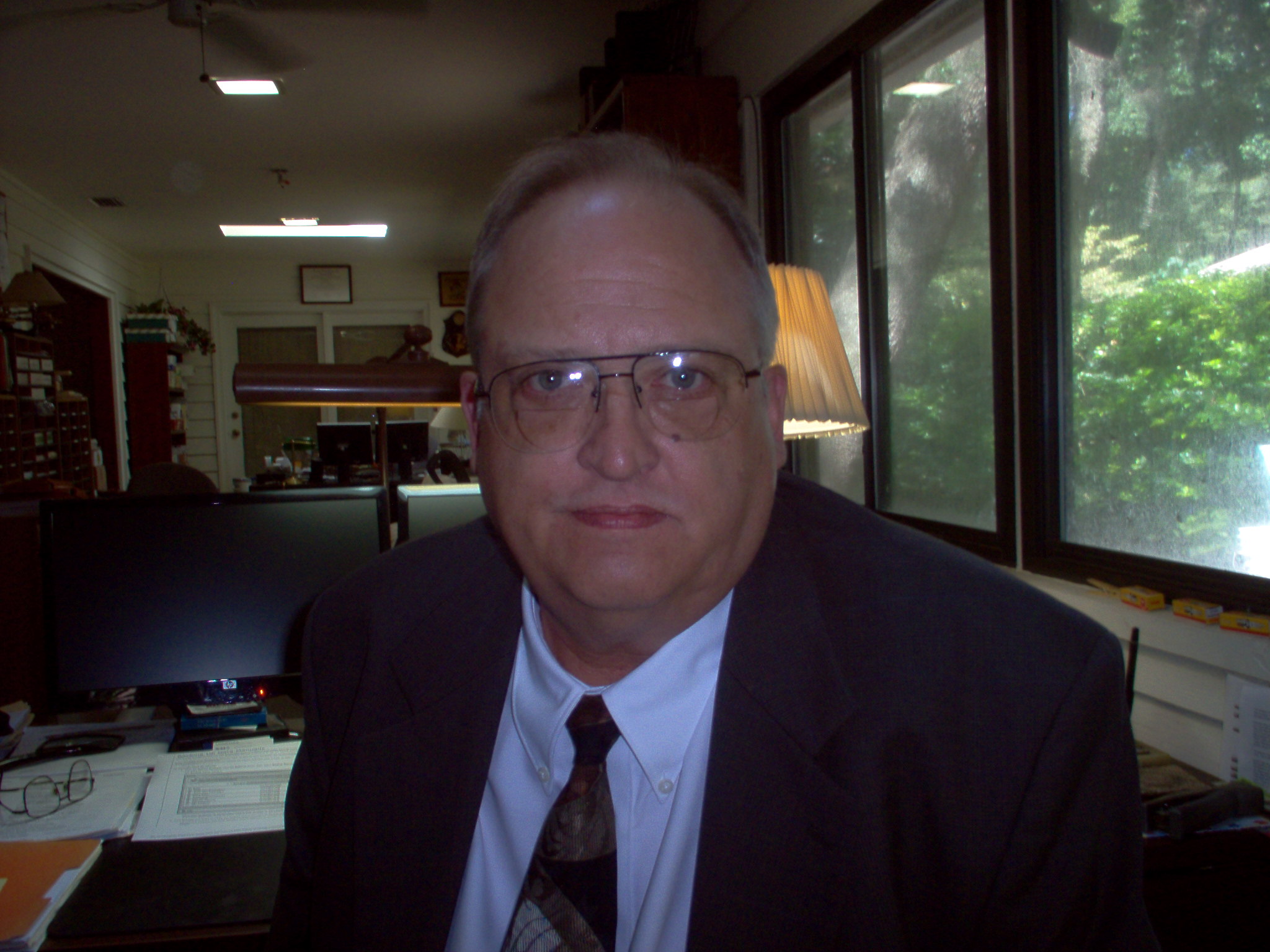 Born in Chicago and raised in the Midwest, Larry graduated from Wainwright
High School, Lafayette, Indiana and attended Montreat-Anderson Junior
College in Montreat, North Carolina. From there he transferred to Florida State
University in Tallahassee where he earned a Bachelor of Science Degree,
majoring in accounting with a minor in business administration.
Upon graduating from F.S.U., Larry was hired by Barnett Banks of Florida, Inc.
(now Bank of America, N.A.) to serve as a Staff Internal Auditor on the North
Florida Audit Team. Duties included performing the annual directors' examinations of the holding company's branch banking operations throughout Florida.
After his tenure as a bank examiner, Larry joined the staff of Ralston & Co., C.P.A.'s, Chartered, where he learned the business of public accounting. Here, in addition to auditing small local state chartered banks and savings and loan associations, Larry also gained valuable experience in many industries including automobile and recreational vehicle dealerships, rental car businesses, government contractors, construction companies, citrus packers, real estate management agencies, retailers, wholesalers, physicians and high net worth individuals.
His next endeavor was with the Maxwell House Division of General Foods Manufacturing Corporation (now Kraft Foods, Inc.) where he was employed as a Financial Controls Analyst, functioning as the Jacksonville coffee plant's internal auditor. His primary responsibility was to complete the company's annual Internal Accounting Control Compliance Review for both the Jacksonville plant and their metal lithography facility in Tarrant, Alabama. At both factories, valuable skills were learned such as process cost accounting for a major Fortune 50 conglomerate.
In January of 1986, Larry purchased a group of client accounts from another local C.P.A. and combined them with customers he was servicing part time to start his full time accounting practice where he has been self-employed ever since. To date, he has accumulated 40 years of consecutive work experience, 36 years of which were in public accounting and 33 of those years in his own practice while serving in over 60 different client industries.
He is a member of both the American and Florida Institutes of Certified Public Accountants and is licensed to practice in the state of Florida, since 1982.
Larry has been married for 38 years to his wife Randi and has two grown daughters.
Randi Wingfield
Born in Miami and raised in Orlando, Randi graduated from Edgewater High School in 1975 and Florida State University in 1979, earning a Bachelor of Science Degree, majoring in Criminology with a minor in Business.
After graduating from F.S.U., Randi was employed by Atlantic Banks of Florida, Inc. as a Collection Agent, Skip Tracer, and subsequently as a Staff Internal Auditor.
After taking time off to have children, Randi joined the family business as a Data Entry Operator and has worked her way up to her present position.
Today, she operates as our Office Manager, Chief Bookkeeper, and the firm's Controller. Her experience has taught her the skills of a qualified Full-Charge Bookkeeper who has worked under the supervision of a C.P.A. for the last 33 years. While rendering most of the bookkeeping and payroll services we offer, she has served clients in the various types of businesses we have had the opportunity to work with. Educationally, she has taken and passed the QuickBooks Certified Pro Advisor program sponsored by Intuit, Inc.